All Inclusive Playground!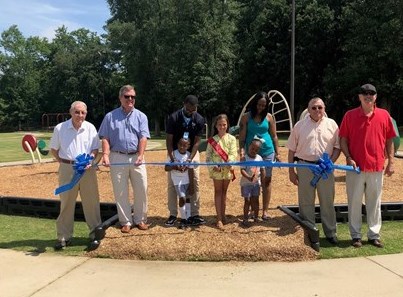 Triumph Climber - A multi-level climber where kids of all abilities can play, to help improve motor skills, coordination, strength, and dexterity.  This leads to self-achievement and great self-esteem.
Cozy Coon - a comfortable place where one can retreat or just hang out.  Especially designed for kids on the autism spectrum, this little pod provides a sense of enclosure for children who are over stimulated.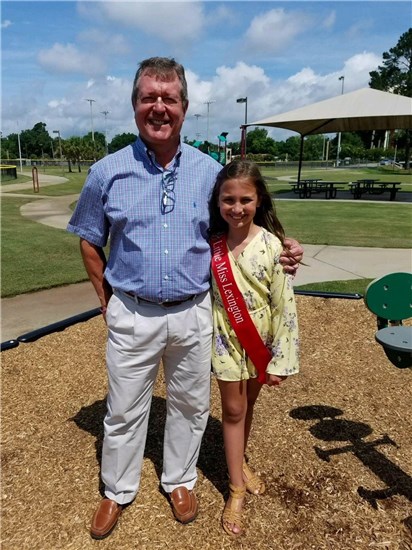 SeeSaw - all children of all ages and abilities get to join in the fun.  The seesaw gives support to children who don't have core strength.
Congo's and the Cabassa are designed at a more accessible angle and height.  These instruments can be played comfortably by all children including those with mobility devises.  The Cabassa produces a metallic rattle as it spins. 
Mayor Lemon and Izzie Brandt, who inspired Parks and Rec Director Pamela Davis to put in a playground for special needs children.  Izzie Brandt is a native of Barnwell.  She was also a competitive cheerleader for PCE.  She spends much of her time volunteering for organizations such as The Buddy Walk (awareness for kids with down syndrome), Harvest Food Bank, Ronald McDonald House and she has knitted 140 hats for premature and newborn babies throughout South Carolina.  She also volunteers her time at the nursing home where she entertains and plays games with residents.  She loves to play her ukulele and is a straight A student.  
123 Park Street  Barnwell, SC 29812
Playgrounds, multi-purpose field and walking path are open from 8am till 8pm daily.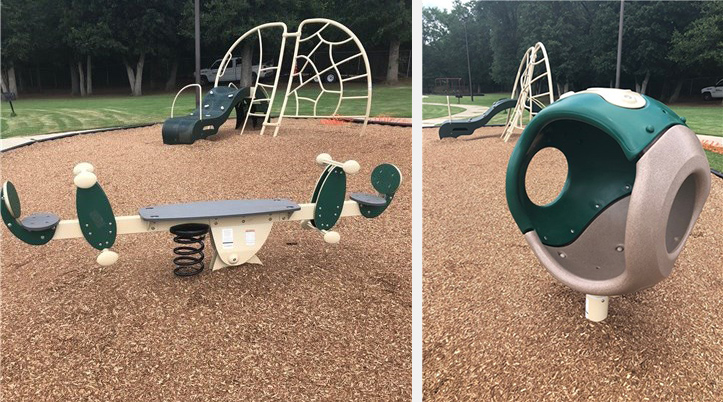 Lemon Park Sports Complex encompasses an area of 16+ acres.  The complex includes four 200-foot fields in a clover-leaf design surrounding a Press Box/Concession Stand and a multi-purpose field which may be split into smaller fields for soccer or football, a 300-foot baseball field with Press Box, a tee-ball field, figure 8 walking path and 2 playgrounds.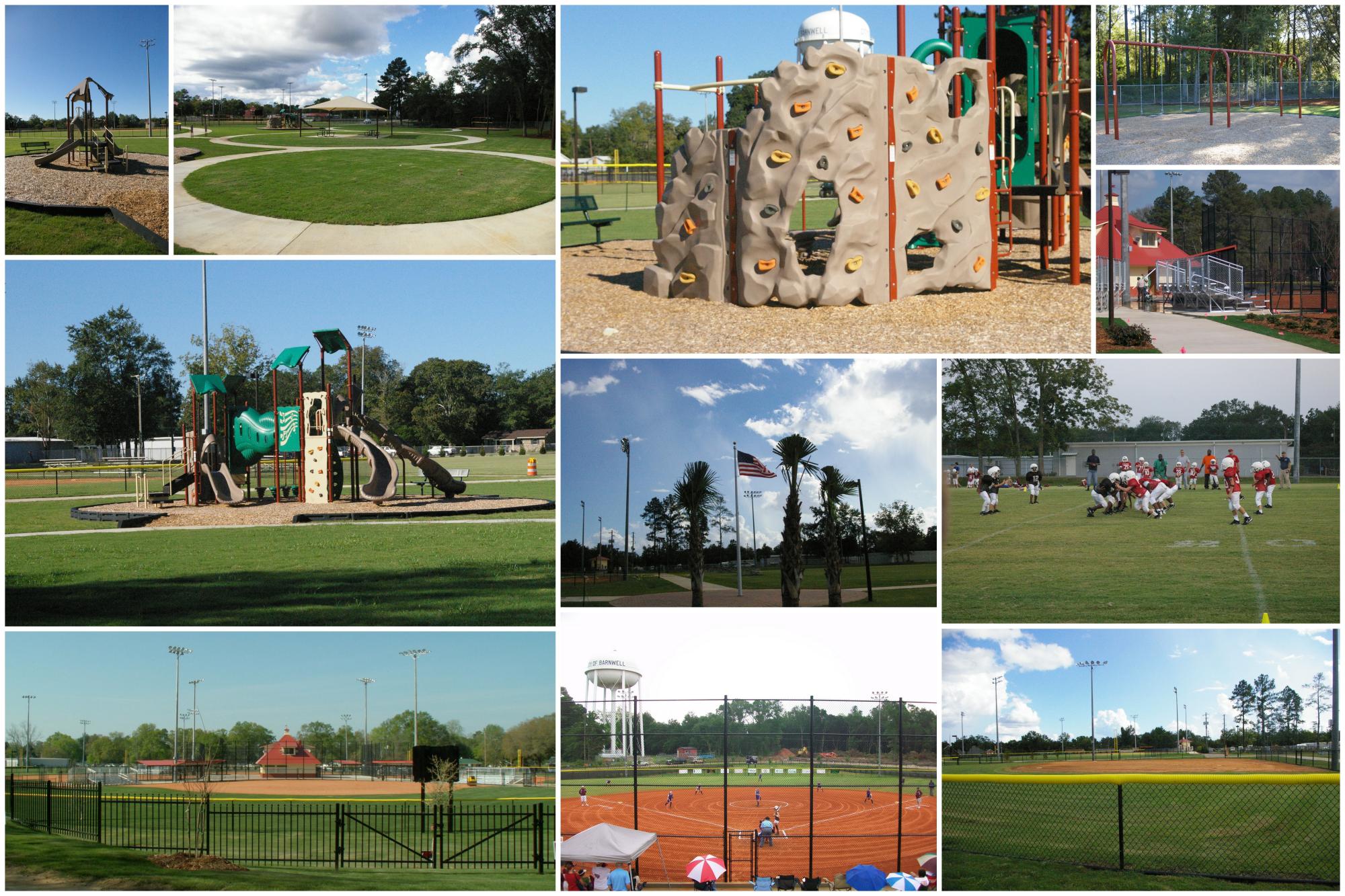 LEMON PARK ADA
For persons with disabilities requiring further assistance and ADA accessibility into the park, please call City Hall at 803-259-3266.