REGISTRATION FOR FALL FLAG FOOTBALL IS CLOSED
Barnwell Parks & Recreation offers Youth Flag Football for kids between the ages of 4 - 8 every fall. Season normally starts after Labor Day and continues until early November. The number of teams in each league is determined by the amount of registrants in each league.
We currently  offer two leagues - Ages 4 - 6 compete with teams of 5 players on the field for each team and Ages 7 - 8 play with 7 players on the field for each team. This gives every player a chance to make a big impact and learn valuable lessons both on and off the field. The emphasis of the Flag Football Leagues is about fun and fundamentals of the game, not about winning and losing so there is no official score kept.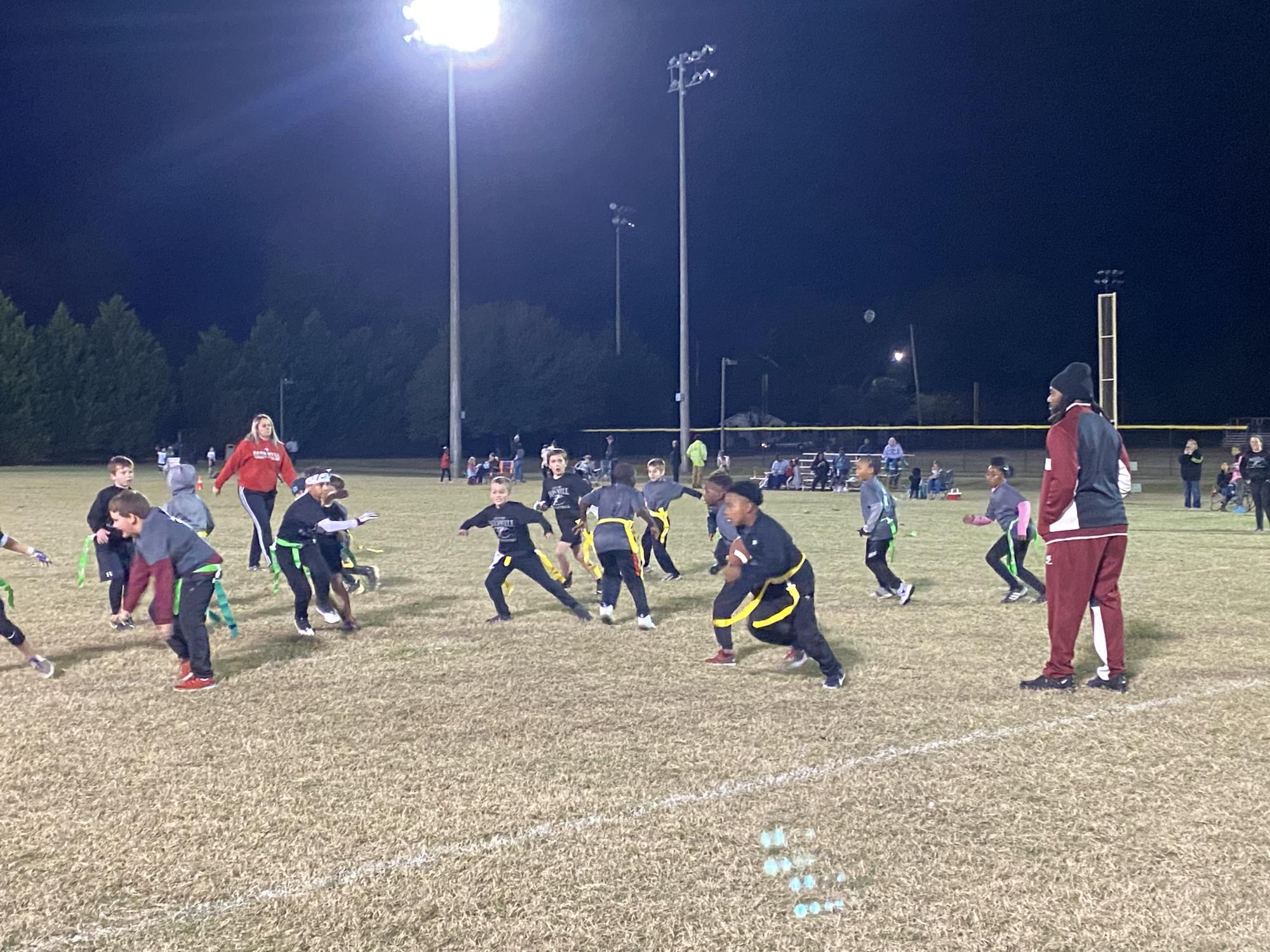 The most important rule in flag football is that there's no contact allowed, including tackling, diving, blocking, screening or fumbles. Instead of physically tackling an opponent to the ground, players wear flags that hang along their sides by a belt.

Flag football is the ultimate team sport that teaches leadership, sportsmanship, and self-confidence. 
We are always looking for volunteer coaches because without coaches to teach and lead the kids there would be no league.
Step up to make an impact in a child's life - VOLUNTEER!!