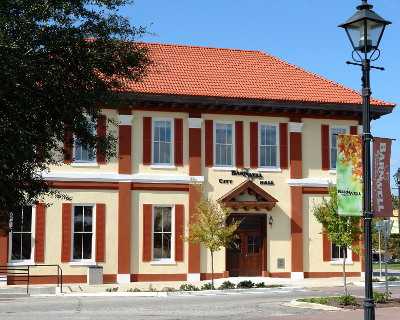 Click on the link below to see a map of the Council districts and who is your representing Council Member. 
District 1: Council Member Ron Still
District 2: Council Member/Mayor Pro Tem Peggy Kinlaw
District 3: Council Member Alicia Davis
District 4: Council Member Jimbo Moody
District 5: Council Member Louis Claytor III
District 6: Council Member Ryan Bragg
Entire City: Mayor Marcus Rivera
Due to the updates of the City of Barnwell census population counts, Barnwell has had to redistrict.  
2023 will have 4 elections: District 2, 4, 6 and the mayor seat.  Filing cutoff date and time is Tuesday, August 15 at noon.   The following information is for all candidates:
POLITICAL SIGNS
THE SIGN MUST BE PLACED ON PRIVATE PROPERTY.  NO SIGN SHALL BE PLACED IN THE PUBLIC RIGHT OF WAY. THIS INCLUDES NEAR STOP SIGNS AND STREET SIGNS. (STATE LAW) 
PRIVATE PROPERTY OWNERS SHOULD GIVE CONSENT FOR PLACING SIGNS ON PROPERTY.
NO SIGNS ARE ALLOWED ON CIRCLE OR CONFEDERATE MONUMENT, OR ANY PARK OWNED BY THE CITY.
SIGNS MUST BE REMOVED WITHIN 7 DAYS OF ELECTION.