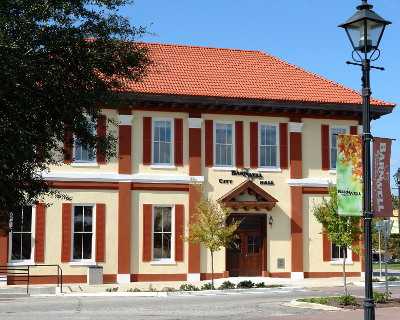 Click here on this link to see a map of the Council districts and who is your representing Council Member. 
District 1: Council Member Ron Still
District 2: Council Member/Mayor Pro Tem Peggy Kinlaw
District 3: Council Member Alicia Davis
District 4: Council Member Jimbo Moody
District 5: Vacant
District 6: Council Member Ryan Bragg
Entire City: Mayor Marcus Rivera
Due to the updates of the City of Barnwell census population counts, Barnwell will have to redistrict.  
See the Benchmark report which shows the districts and where they are out of balance.  The City Council has worked with the state to try and update the districts to balance them out. The draft map 1-2.45 is the map that the city council has voted upon to change the district lines.  Along with the map, is the updated benchmark report for the districts after the changes.  These maps will be shown here on the website and at the City Hall through the public hearing and first and second readings for the public to view and comment on .  The public hearing along with the first reading will be held on April 3 and the second and final reading will be held on May 1, 2023.