Collins Park was given to the City of Barnwell by the Robert O. Collins Family in 2000. It was once the home of William Gilmore Simms and his wife, Emma Hartzog Simms. The property was purchased by Joseph Allen Porter in 1919, remained in the Porter family and was ultimately purchased by Robert O. Collins.
During the first half of the 20th century, this corner of Main Street and Marlboro Ave. became the meeting place for neighborhood nurses and their young charges. The nurses sat on the walls surrounding two sides of the property and exchanged household and community news while the children played.
Many affectionately remember this location as "Porter's Corner", which provides cherished memories of a by-gone era. The Park was designed by Robert Marvin and is open to the public and is dedicated to the famous sons and daughters of the City.
Collins Park offers an open play area, garden, historical markers, lighted gazebo with electricity, 4 large park swings and partially covered picnic areas. A beautiful arbor and many types of shrubbery are located on the property.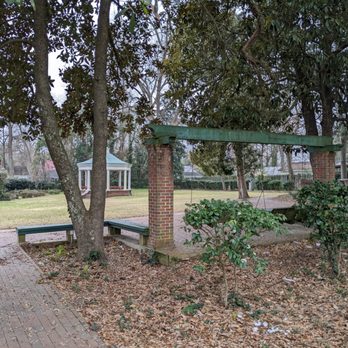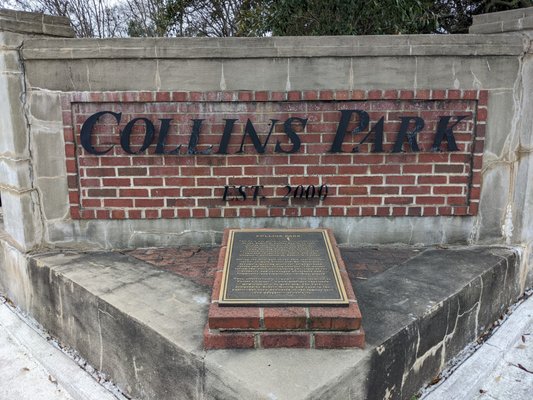 COLLINS PARK ADA
For persons with disabilities requiring further assistance and ADA accessibility into the park, please call City Hall at 803-259-3266.