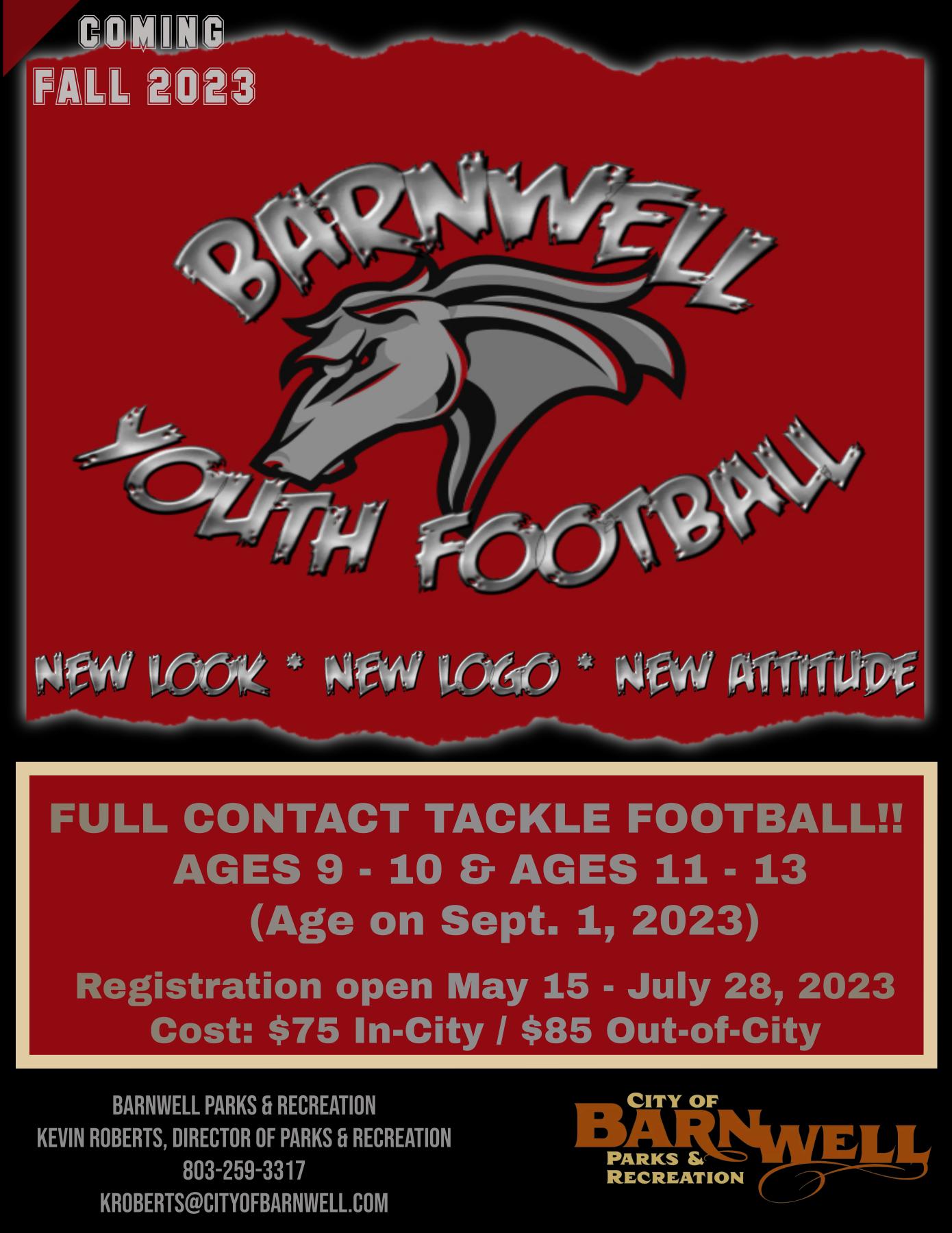 Barnwell Parks & Recreation offers Youth Tackle Football for kids between the ages of 9- 12 every fall. Season normally starts after Labor Day and continues until early November.  We are in the process of reestablishing the league where different cities compete against each other so the number of teams in each league is determined by the amount of participants. When we play a different city, there is usually a home game and an away game against each opponent.
We currently  offer two age groups - Juniors (Ages 9 - 10)  that compete with teams of 8 players on the field for each team (3 down linemen and 5 skill position players). This gives youngsters the opportunity to start learning the game of football at a scaled down level before they move up to the 11 Man game.  Seniors (Ages 11 - 12) play the traditional 11 Man Football.

Tackle football is the ultimate team sport that teaches leadership, sportsmanship, and self-confidence.
As we continue to develop and improve our Parks & Recreation website, we will be including sections for players, coaches and parents with tips and instructional videos for participants to take advantage of. 
We are always looking for volunteer coaches because without coaches to teach and lead the kids there would be no league.
Step up to make an impact in a child's life - VOLUNTEER!!